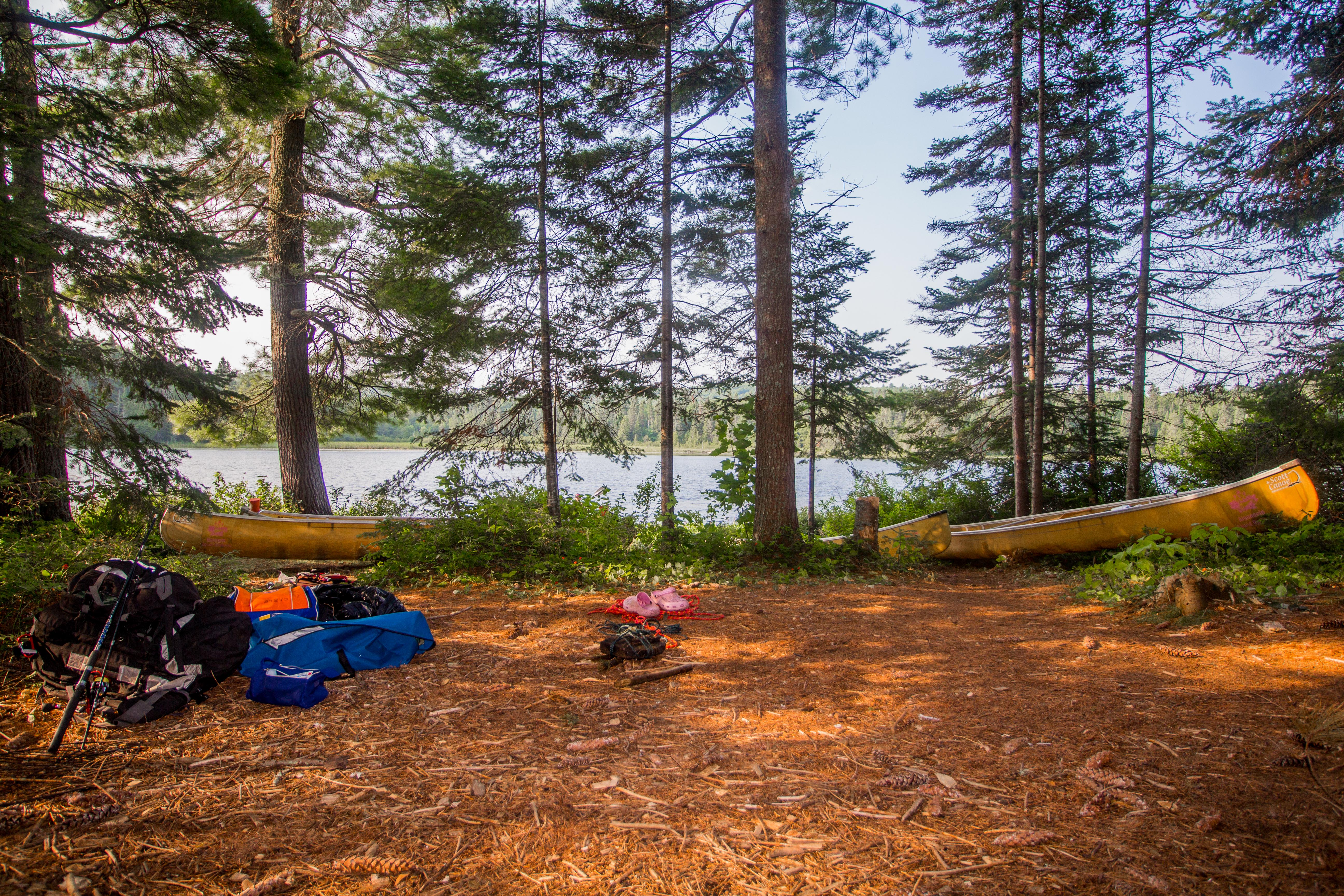 Visted: Aug 5th, 2018
Posted: Apr 8th, 2020
Day 4 - Tattler Lake
We woke up and yet again start to get some coffee going, has we will needed it for our canoe back to Farm Lake. We all slowly started to pack are barrels, backpacks and dismantling our tents/hammocks. We than did a walkthrough of the campsite to ensure that we did not leave anything behind and that it was clean of garbage. Before we left, we took our group picture.
The weather was again quite nice for us for our canoe trip home. Tattler Lake and the North part of the Booth Lake was an easy paddle. Once we got to the bigger part of Booth Lake, it got a little windier. We saw a few other groups canoeing back towards Kitty Lake.
"The weather was again quite nice for us for our canoe trip home."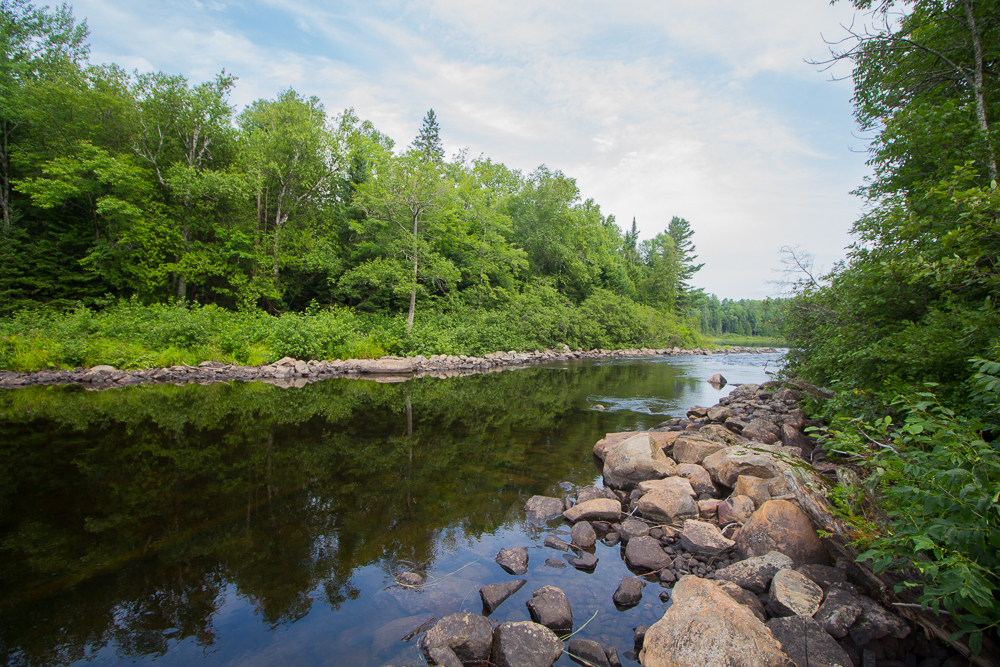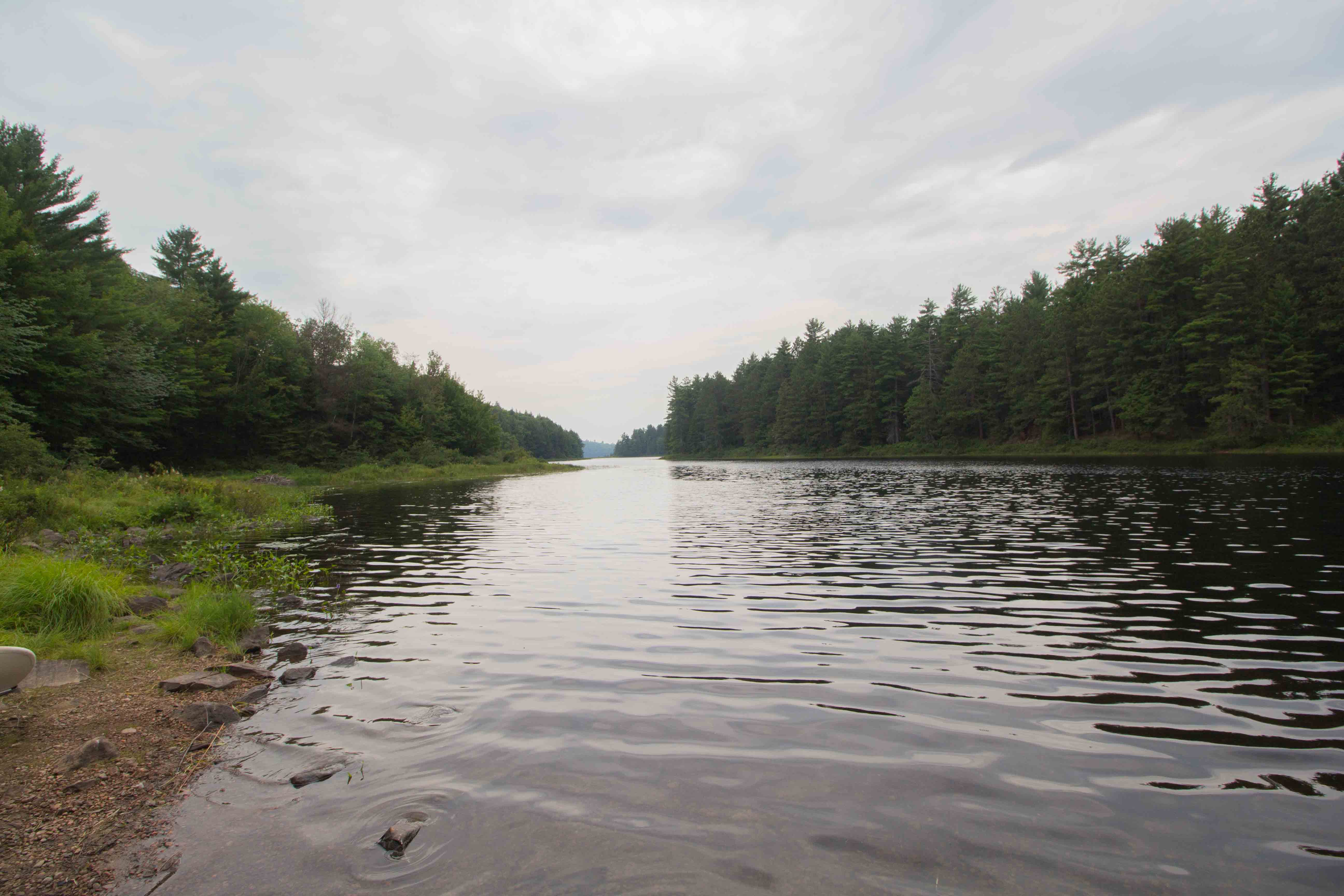 Once arriving at the first portage, we landed and started to carry our gear to the other end. In no time, we were on the peaceful and calm Kitty Lake. A short paddle we arrived at the Farm Lake portage. This time around, we again thought about taking the small rapids to Farm Lake, has we were thinking, another group behind us ended up doing it. With the water flowing that way, it was safer and they had no problem.
We allowed the rest of their party to go and then followed suit. Even though the portage is only 90m, it is quite annoying to unload/load the canoe. The paddle down Farm Lake was again very calm and easy. We got to Shall Lake Access Point 17 and started to unload our canoes with our gear. Portage the canoes back to the Permit Office, loaded up the truck and we were on our way home.
The night sky was beautiful and you could make out parts of the Milky Way. You could also see Mars lite up brighter than any star that I could see. I took this opportunity to take some pictures of the stars. From looking at them, my camera picked up a lot more stars than I could see at the time.